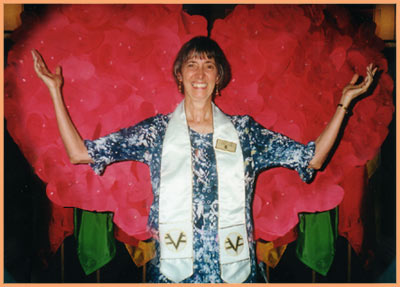 My Purpose
My deepest desire is to live in the conscious awareness of my intimate communion with God. I am committed to my spiritual growth and unfoldment through spiritual practice and living these intentions......

To embody the supreme infinite Love in which
I am imbued and created.
To profoundly feel, express and experience the
deep wellspring of Joy inherent within me.
To know Peace in every breath.
To shine the Light of God, radiating it, walking unencumbered,
guided and directed by the Spirit within.
To live in continuous, uninterrupted gratitude, as each moment
I experience the kingdom of heaven being freely given.
To be a clear expression of kindness, understanding,
compassion and acceptance, holding all in perfection and wholeness, seeing as God sees.
To know God's presence and power is my life,
continually filling me to overflowing with its
wisdom, abundance, intelligence, prosperity,
wealth and wholeness.
I say YES to the creative possibility and
full potentiality of my life.